Launch of the YiXue Congress 2017
20. August 2017 14:00

-

27. August 2017 19:00

CEST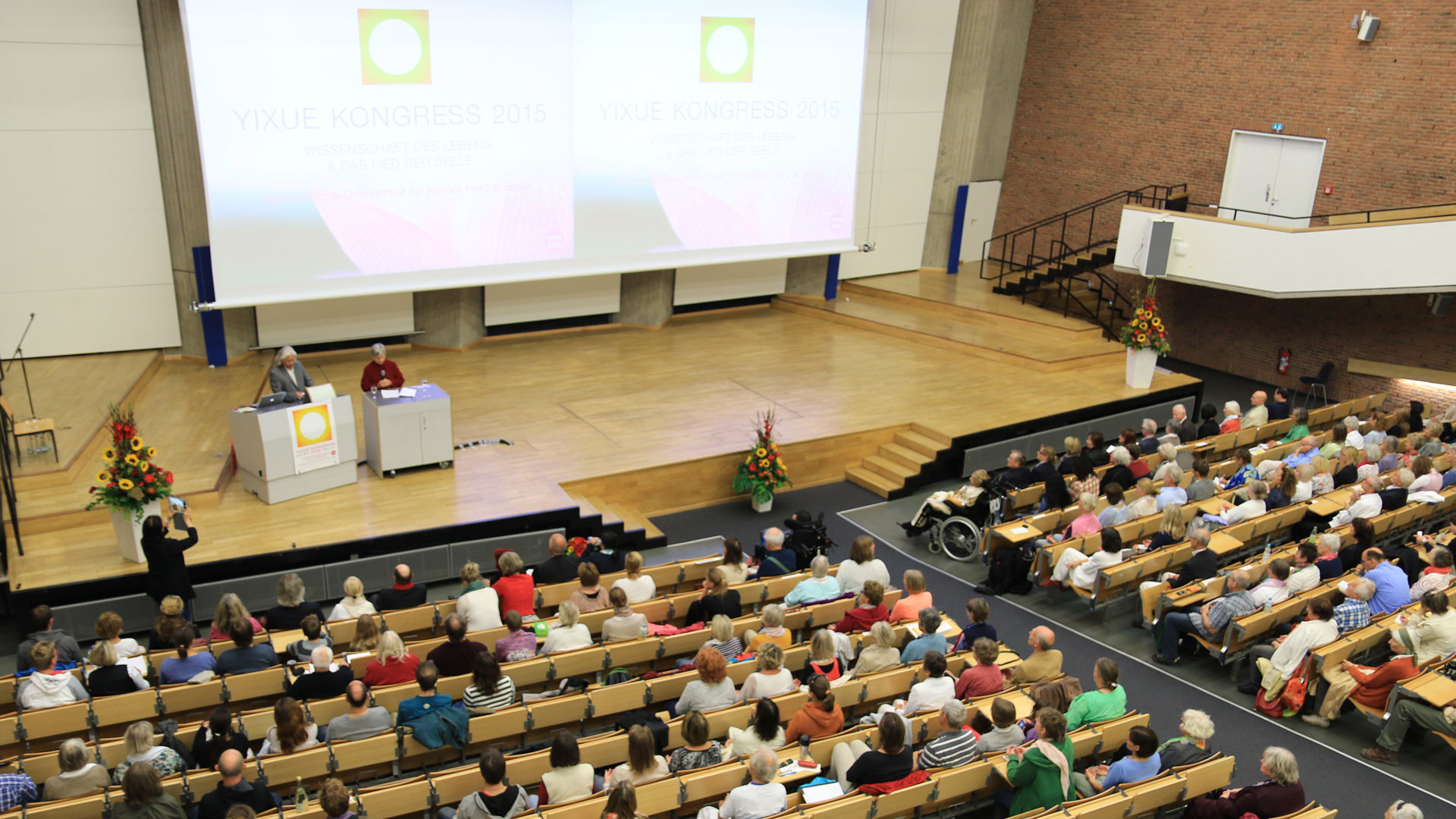 20 August 2017, 2:00 – 7:00 PM
University of Arts (UdK) Berlin, Hardenbergstraße 33, room 158
contribution: 36 Euros, discounted: 25 Euros
seminar and YiXue practice – 100 Children Lotus Gong
[minti_button link="http://yixue.de/yixue-kongress-2017/" size="small" target="_self" lightbox="false" color="color-3″ icon=""]back to event overview[/minti_button]
---
Launch of the YiXue Congress 2017
Grand Master Wei Ling Yi invites all YiXue friends and interested people to the YiXue Congress 2017 in Berlin. This yearly event connects individuals who are on the path of self-investigation and holistic development of body, heart and soul. For their spiritual growth, they practice and cultivate according to the great YiXue system of health and wisdom – the Great Lotus System.
On Sunday, 20th August, the Congress at the University of Arts will be launched by Wei Ling Yi with a seminar and effective exercises from the 100 Children Lotus Gong. This holistic series of movements activates the vital power in us so that it can be perceived by us and runs through our bodies like flowing water. We learn to bundle this all-embracing energy called Qi, purposefully move and use it for healing.
The Congress, in combination with a cultural week, many seminars and events enables every attendee to have a direct insight into a modern spiritual way of life with the potential to open a trail for a new dimension of human culture.
The highlight of all events is the encounter with grand master Wei Ling Yi who is a teacher of awareness and wisdom and is known as a great sage and healer of our time.
SPIRITUALITY & SCIENCE * MEDITATION * YIXUE PRACTICE * INTERNATIONAL YIXUE ART FESTIVAL * MOTHER EARTH FESTIVAL / STREET PARADE * ENERGY TRANSMISSION
---
Information: Sandra Tyra, Phone: 030.60977263, Mail: sannityra@gmail.com
[minti_button link="www.yixue.de/yixue-kongress-2017″ size="small" target="_self" lightbox="false" color="color-3″ icon=""]back to overview[/minti_button]
Details
Start:

20. August 2017 14:00

CEST

End:

27. August 2017 19:00

CEST

Event Category:
Venue
Seminarweg 5




Nossen

,

Sachsen

01683

Deutschland

+ Google Map

Phone:

+49(0)3524248880

Website:
Organizer
Phone:

+49(0)3524248880

Email:

info@yixue.de

Website: