YiXue Methods & Exercises Tiergarten
21. August 2017 0:00

-

27. August 2017 23:59

CEST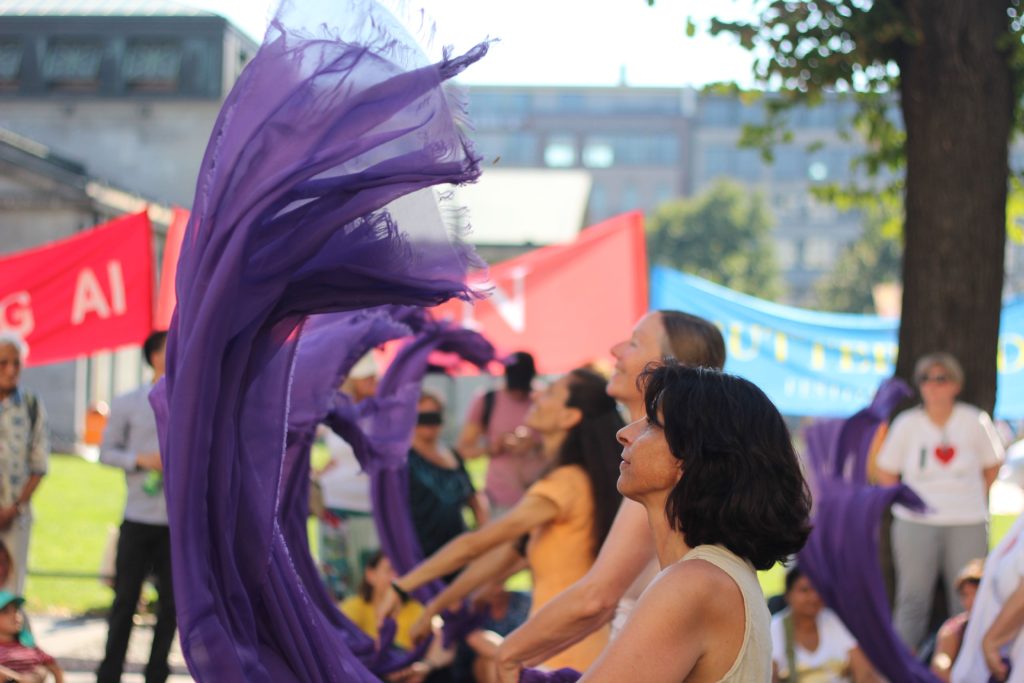 In Tiergarten park on the meadow between Brandenburger Tor and Potsdamer Platz
21 & 22 August, start 5:00 PM
[minti_button link="http://yixue.de/yixue-kongress-2017/" size="small" target="_self" lightbox="false" color="color-3″ icon=""]zurück zur Eventübersicht[/minti_button]

---
YiXue Methods & Exercises

A joyful welcome to our YiXue Practice Group according to the methods of the Great Lotus System
"You are your own best healer"

Wei Ling Yi
As part of the YiXue Congress 2017 we are pleased to invite you to our YiXue practice group in the open air on 21 and 22 August starting at 5:00 PM to get to know and deepen the variety and powerful influence of the YiXue methods and energy work.
All methods are suitable for beginners and advanced levels as well as for all ages. Through simple exercises, the original energy – YiQi – can be deliberately received, felt and used for our well-being. Once Qi begins to circulate within the body and is continually built up, our energy level (vitality) will gradually increase. As a result, our self-healing capacities will be activated, the immune system strengthened, our emotions brought under control and the power of our soul will grow. Our health will then be in our own hands so that we are able to prevent diseases and live a serene and joyful life.
---
100 Children Lotus Gong – holistic practical system and series of movements from the Great Lotus System of the YiXue culture; energy work for boosting physical strength and vitality, for energetic cleansing and getting rid of old information and diseases; opens energy channels, supports the Qi flow and releases blockages.
The intense, beneficial power of Lotus dances also encourage the healing of body, heart and soul – touching, vigorous, harmonizing.
Meditative Standing & Walking on the Lotus nurture equanimity and stability, remove blockages, diseases and old information, activate and build up vital strength.
Efficient tapping techniques along acupuncture points & energy centers with the help of a patented YiXue Rice Bag (Mi Dai) purify the body from redundant energy, diseases and information.
Singing healing tones and YiXue Mantras to achieve harmony of heart and soul; invigorating and nurturing.
Fragrance Gong – Xiang Qi Fa – from the Great Lotus System
---
Information:
Susanne Ludwig, Phone. 0171.430123, s.ludwig@yixue.de
Helene Walk, Phone 0172.9238749, Helene.Walk@t-online.de
Siegbert Moog, Phone 035242.4888123 or 0176 / 568 56 116, s.moog@yixue.de
Details
Start:

21. August 2017 0:00

CEST

End:

27. August 2017 23:59

CEST

Event Category:
Venue
Seminarweg 5




Nossen

,

Sachsen

01683

Deutschland

+ Google Map

Phone:

+49(0)3524248880

Website: