YiXue Symposium – exchange of experiences
23. August 2017 0:00

-

27. August 2017 23:59

CEST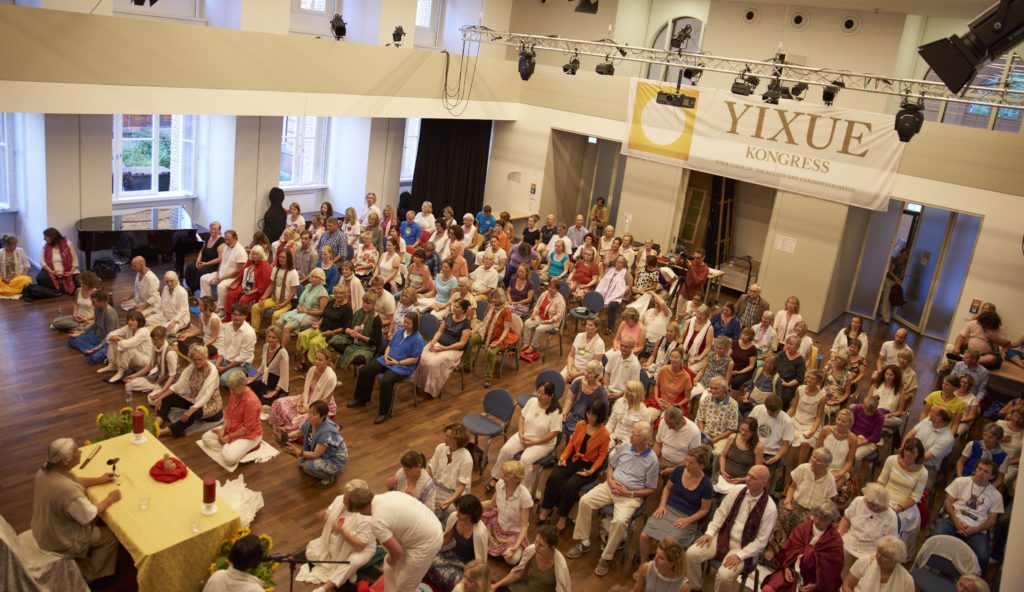 University of Arts Berlin, Hardenbergstraße 33, room 158
WED & THUR | 23 & 24 AUGUST
10:00 AM – 4:00 PM
University of Arts Berlin,
contribution: 2 days 40 Euros, discounted: 2 days 25 Euros
[minti_button link="http://yixue.de/yixue-kongress-2017/" size="small" target="_self" lightbox="false" color="color-3″ icon=""]zurück zur Eventübersicht[/minti_button]
---
YiXue Symposium 2017
"The investigation within the YiXue Culture begins with the human being. It begins with all of us: with the people who have taken the path of cultivation to aim at a higher awareness and with those who practice steadily. YiXue Culture is the observation of the mysteries of the cosmos."

Wei Ling Yi
For many years, grand master Wei Ling Yi has been teaching adults, teenagers and children to support and guide them on their holistic path – combining body, heart and soul – of healing, health and personal growth. By practicing YiXue methods regularly, the individual energy level (vitality) can be increased, the self-healing power strengthened and blockages removed. Furthermore, concentration, will power, equanimity and compassion will grow. Gradually learning to heal oneself and to unfold one's individual potential for one's own well-being, as well as for the well-being of all, is the aim of the YiXue practice
EXCHANGE OF EXPERIENCES – Holistic Life Science
In the course of the YiXue Symposium 2017 on 23 and 24 August at the University of Arts in Berlin, individuals practicing and cultivating within the YiXue Culture will present their personal experiences and their development processes so that theory, effects, potential and success of the YiXue teachings and the Great Lotus System will be understood better. According to the empirical reports given by YiXue practitioners, the vitalization and holistic development of health and personality have profound impacts on the entire life of a human being, whether it is a relationship, family life or in the course of a recovery from a disease. Besides their personal experience reports, the speakers will present noted empirical results of YiXue seminars and different YiXue methods that were practiced. In this context, the final goal and vision is the synergy obtained by merging this empirical form of life science with modern, innovative sciences. The YiXue Symposium as part of the Congress Week in Berlin serves as a basis and public platform in order to demonstrate the efficiency of the holistic YiXue cultivation and science and to spread this worthwhile information.
---
Information: Birgitt Kristen TEL: 035242.4888.121, MAIL: b.kristen@yixue.de
Details
Start:

23. August 2017 0:00

CEST

End:

27. August 2017 23:59

CEST

Event Category:
Venue
Seminarweg 5




Nossen

,

Sachsen

01683

Deutschland

+ Google Map

Phone:

+49(0)3524248880

Website:
Organizer
Phone:

+49(0)3524248880

Email:

info@yixue.de

Website: